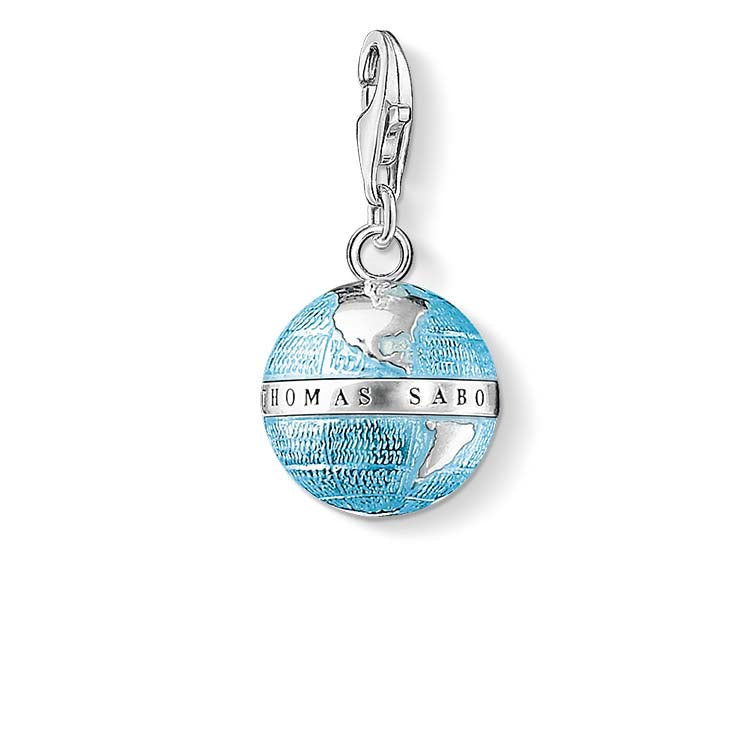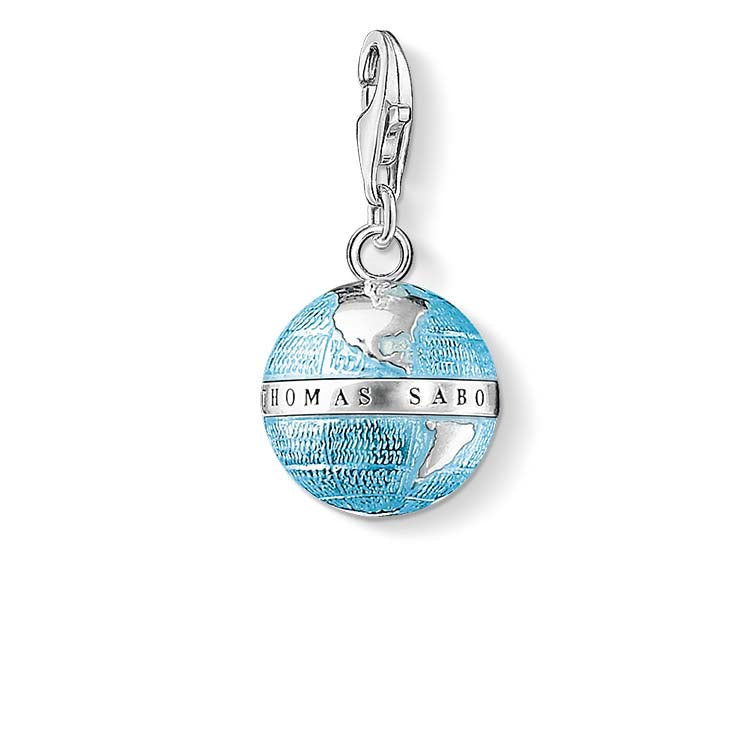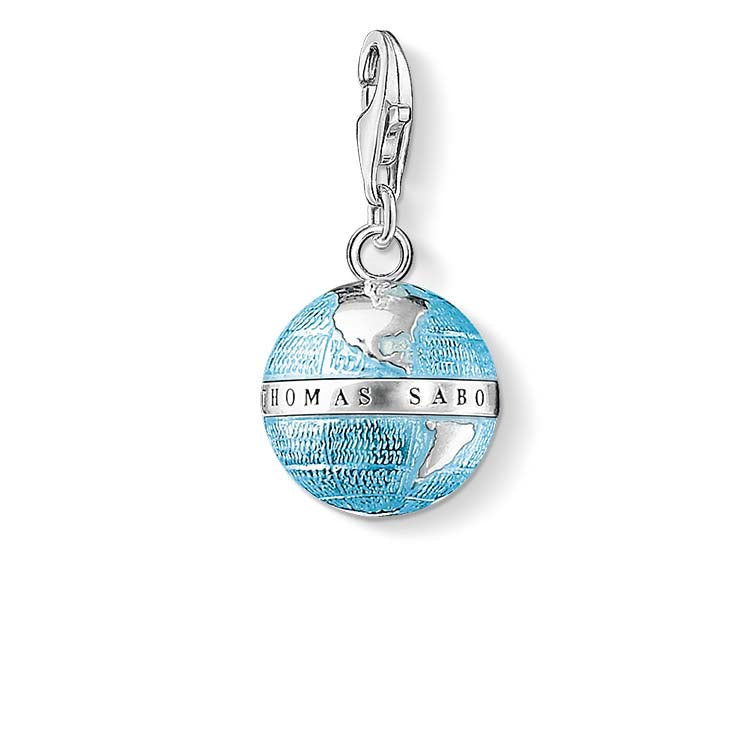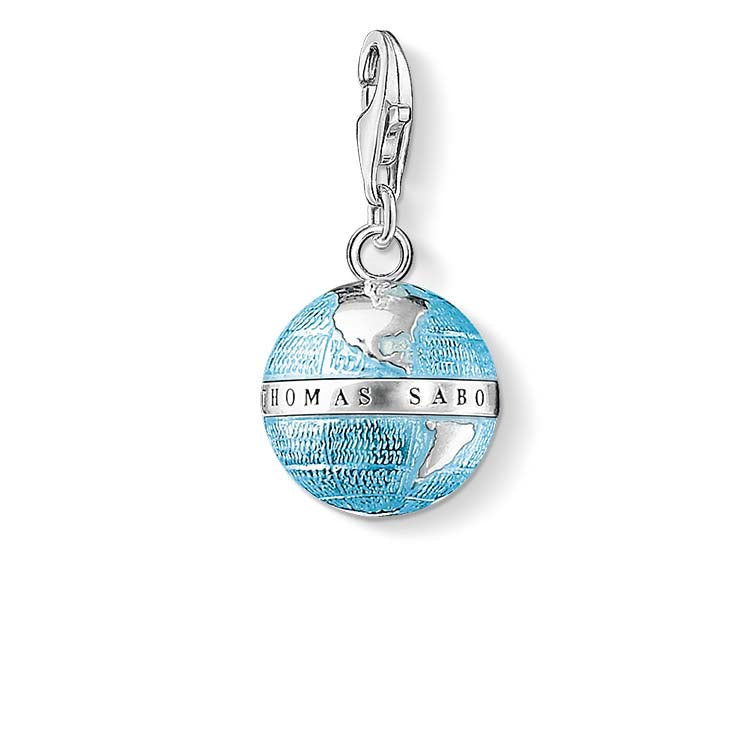 Thomas Sabo "Globe" Charm Sterling Silver Blue Enamel
Remember your last travel destination or wish someone well on their upcoming trip. Celebrate a love of Travel with this Globe Charm by THOMAS SABO. The Charm pendant "Globe" has a lobster clasp and is made from 925 Sterling silver, blackened with Blue-enamelled detailing showing the world in miniature format.
Size approx. 1.1 cm.